Okay, now we have learned about some of the most importante techniques to analyse the Market. The next step is build an efficient strategy. However, first I'd like to introduce the difference between goals, strategy, objectives and tactics.
Know the difference between each other is important to set priorities, and supports to keep the focus on right direction.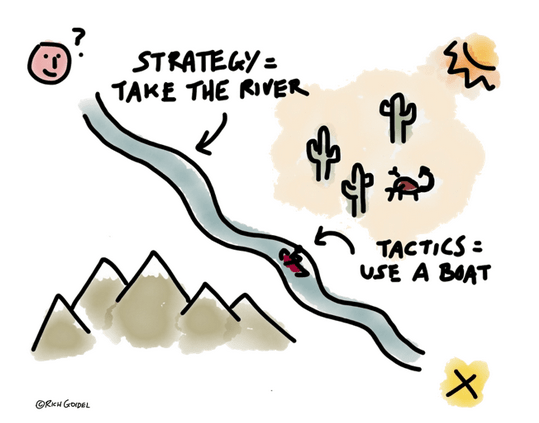 I found the follow definition at forbes.com, and I can't define it better.
"A goal is a broad primary outcome."
"A strategy is the approach you take to achieve a goal."
"An objective is a measurable step you take to achieve a strategy."
"A tactic is a tool you use in pursuing an objective associated with a strategy"
To learn more about it visit the page:
https://www.forbes.com/sites/mikalbelicove/2013/09/27/understanding-goals-strategies-objectives-and-tactics-in-the-age-of-social/#169c48054c79
Vinny.