SWOT Analysis
One of the most popular tools among marketers this simple and effective tool helps to Understand the situation that the company is into the Market as a player; This tool is important for a business identify its Strengths and Weakness to outcomes Opportunities and avoid Threats:
Outcomes the company's Strength's (Differentiation).
Understand the company's Weakness, therefore, support to develop the strategy to improve it.
Highlight Opportunities in a niche that can be explored.
Avoid Threats that external influences can bring.
See the chart below elaborated by corportatefinanceinstitute.com: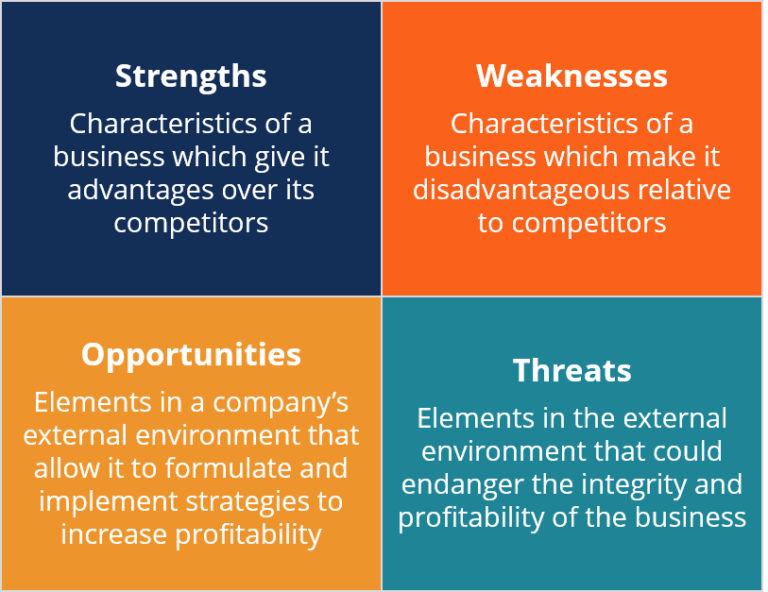 If you want to know more about SWOT Analysis take a look in the following link that corportatefinanceinstitute.com prepared explaining in detail about it.
https://corporatefinanceinstitute.com/resources/knowledge/strategy/swot-analysis/